Monogram utilizes built in functions of macOS to emulate certain keyboard shortcuts, mouse movements, and other interactions when you actuate a Monogram module.
The first time Monogram attempts to control your computer using these built-in functions, you will receive an alert from your Mac. To grant Monogram Creator access to your Mac, click Open System Preferences in the alert, then selecting the checkbox for Monogram.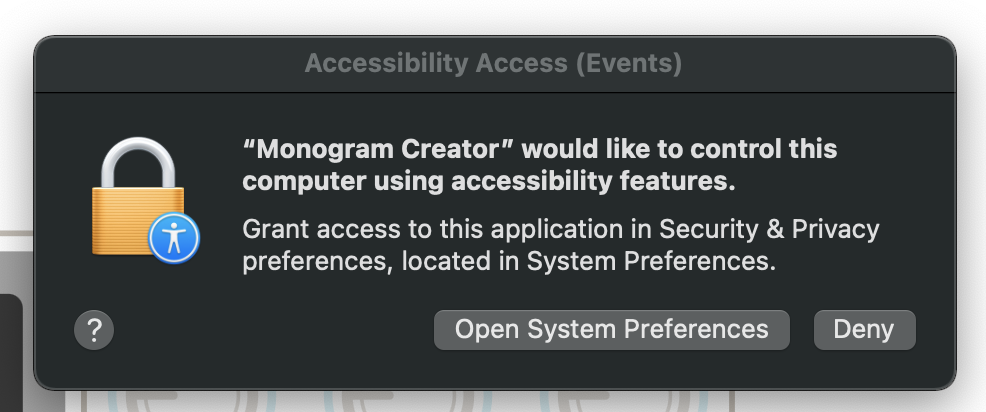 If you previously denied Monogram Creator access to your Mac, you can manually allow it by: click Apple menu
> System Preferences, click Security & Privacy
, click Privacy, click Accessibility, then select the checkbox next to Monogram.