Contents:
Monogram + Photoshop: Setting up the UXP Plugin
With Monogram Creator 5.0, we introduced a new Photoshop plugin based upon Adobe's new Unified Extensibility Platform (UXP). This new plugin offers dramatically increased performance compared to its predecessor, and extends compatibility to the Apple Silicon-native versions of Photoshop.
Here's how to set up the new Photoshop UXP integration for your Monogram Creative Console.
Install or Update Monogram Creator
Monogram Creator 5.0 or later is required to use Photoshop UXP. Please ensure your Creator install is up to date before following the below steps.
To update Creator, please go to Help > Monogram Updates and select "Check for Updates"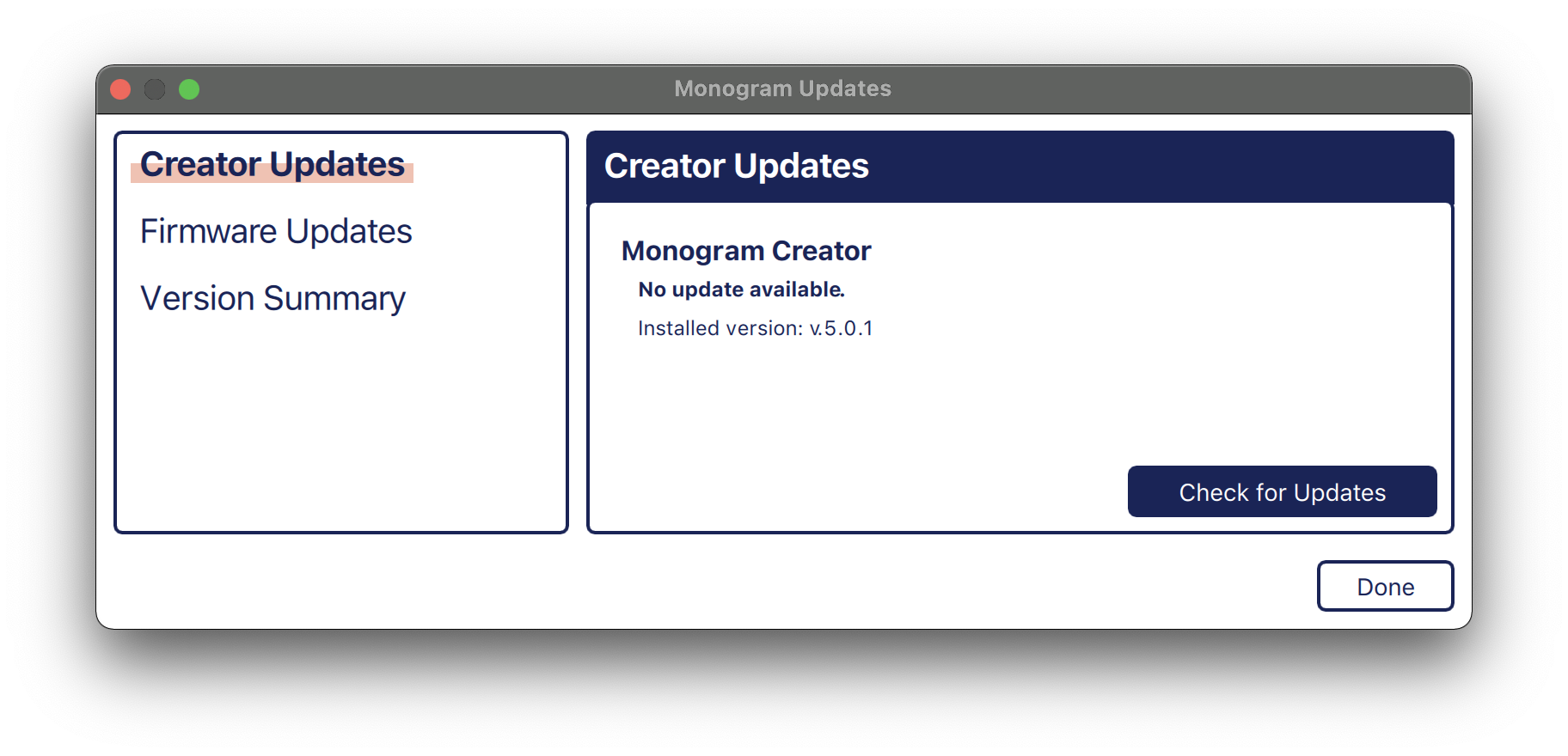 To install fresh, please go to the Creator downloads page.
Select the Photoshop (UXP) Icon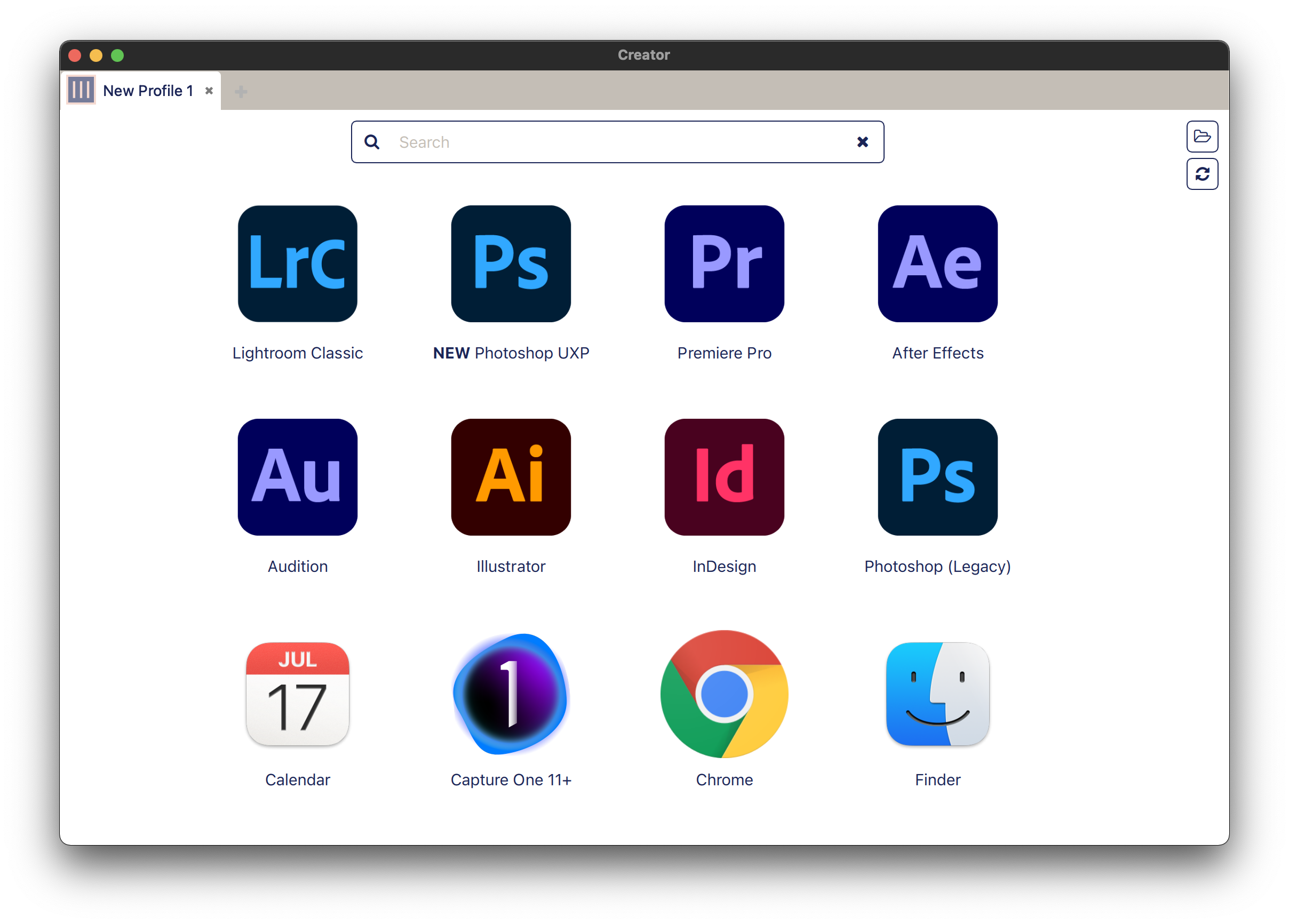 Select the + icon in the profile tab bar, go to File > New Profile, or press the keyboard shortcut Cmd+T (macOS) / Ctrl + T (Windows).
Choose the icon labelled NEW Photoshop UXP, or simply Photoshop UXP.
Allow the Adobe Creative Cloud Install
Selecting the Photoshop UXP icon for the very first time will initiate a prompt from the Adobe Creative Cloud application, asking you to authorize the install of a new plugin.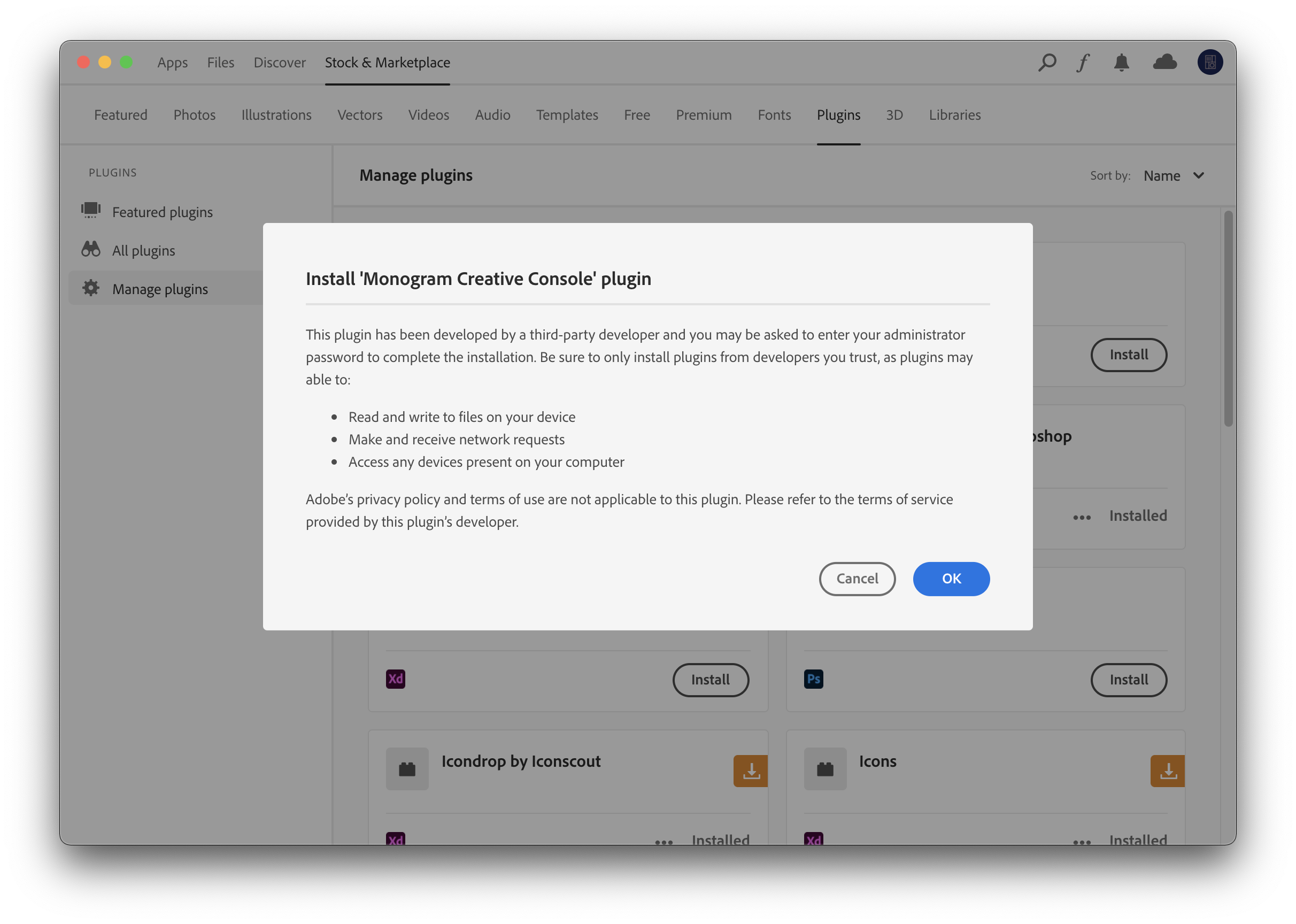 Select "OK" when prompted.
Note: this step only applies during the initial setup of the Photoshop plugin following a fresh install or update.
If you do not receive this prompt during the initial setup of the Photoshop plugin, please contact support@monogramcc.com for help.
Create a Photoshop Profile
Return to Monogram Creator and select the Photoshop UXP icon in order to create a new Photoshop profile. You may choose between using Quick Start profiles or creating your own from scratch.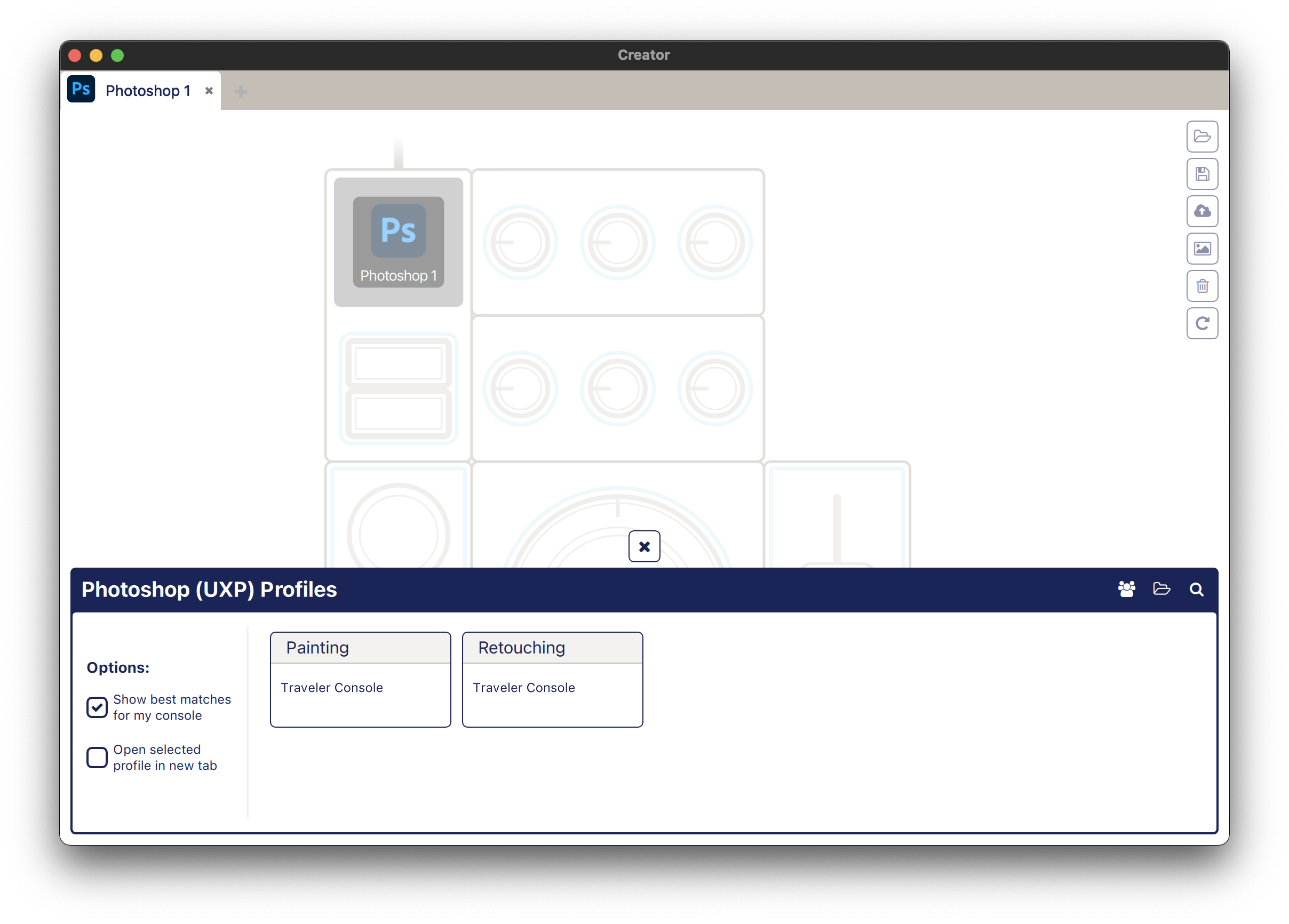 Using the Plugin Panel [Video]
Working with Color Swatches [Video]
Assigning and Running Actions [Video]
Known Limitations
The Monogram plugin must be running in order to control Photoshop. We recommend docking the plugin in the Photoshop UI in order to ensure it starts automatically.

If the plugin does not start automatically, please go to Plugins > Monogram for UXP in order to start it.


The Monogram plugin uses a platform (UXP) which is supported by Photoshop versions 2021 and later only; 2022 and later is recommended. For compatibility with older Photoshop versions (down to 2015.5), please use the Photoshop Legacy profile type.


Camera Raw and Liquify filters are not yet supported by the integration. Forthcoming updates will add basic controls via pre-assigned keyboard shortcuts and Quick Start profiles. Long-term support is expected to be enabled via an Adobe Photoshop API update.


Adjustment layer controls create multiple history entries. These will be addressed pending Adobe Photoshop API updates.
Supported Functions
Please see a list of supported Monogram + Photoshop functions here.