Compatibility chart
Hardware version

Monogram Creator version

Monogram Core

Monogram Creative Console

Latest version supported (Download)

Monogram Core and/or Creative Console with Palette buttons, dials, or sliders attached

Latest version supported (Download)

Palette Core

Palette Kit

Monogram Creator (Legacy 4.1) is available for long-term use with the Palette Core. Note that Monogram Creator (Legacy 4.1) is provided "as is" -- we cannot provide support or updates for it.

For macOS: [Download]

For Windows: [Download] (Password: palette ) After extraction is complete, run the installer to install the program.

Downloads of Monogram Creator (Legacy 4.1) will no longer be available after June 30, 2023. Please consider saving a copy of the software for your future use.
Does this affect me?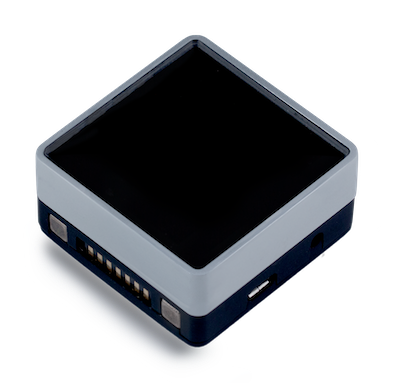 This is relevant to owners of the Palette core module only (pictured above).
If you are using a Monogram Core module or Monogram Creative Console—with or without Palette modules attached—the contents of this article do not apply. Please see the Monogram hardware and software FAQs for relevant info.
What is changing?
In order to support ongoing software and firmware development, Monogram Creator will no longer support the Palette Core module as of version 5.0, released in November 2021. The last version of Creator that is compatible with the Palette core module is 4.1.13.
To help with this, we have created a non-updating version of Creator meant for long-term use with the Palette core module. We recommend installing this version in order to prevent accidental updates in the future; this ensures you can continue using your Palette Core for as long as desired.
What is NOT changing?
We remain committed to supporting Palette Button, Dial, and Slider modules. They will continue to function with forthcoming versions of Monogram Creator software when used with the Monogram core module.
Please rest assured that your Palette core will continue to work with PaletteApp and Monogram Creator (up to 4.1.13) in perpetuity.
Is it possible to upgrade the Palette Core module by itself?
Yes. Because Monogram hardware is backwards-compatible with Palette, you may upgrade to the newer Monogram core module or any of the consoles while retaining the full use of your Palette dials, buttons, or sliders.
Any attached Palette button, dial, or slider modules will receive a significant boost in performance via the upgrade, most noticeably with the MIDI and Keyboard modes.
What do I need to do?
Monogram Creator versions 4.1.13 and earlier will continue to function with the Palette core. However, you will need to manually reject all future software update prompts after version 4.1.13, as support for Palette Core will be removed in Monogram Creator version 5.0.