In rare situations, Windows may fail to assign a COM port to the Monogram Core USB connection.
Follow the below instruction to manually assign a COM port.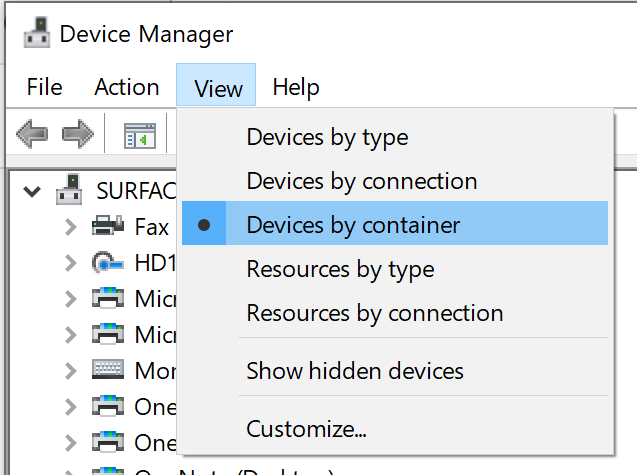 Using Windows search bar, search and select "Device Manager" or "devmgmt.msc"
In the top bar, click on "View" -> "Devices by Container"
Verify that "Monogram Core Module" is listed.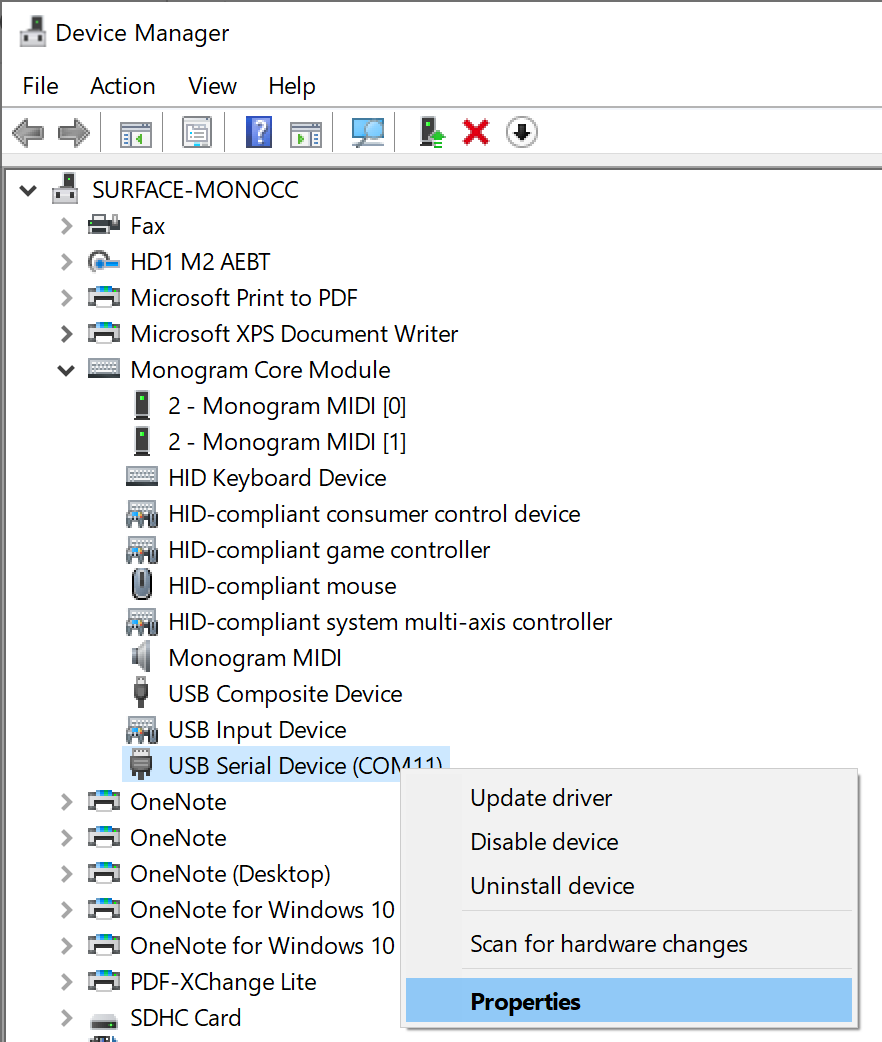 Right-click on "USB Serial Device" under "Monogram Core Module", and select Properties
Click the Port Settings tab and click Advanced.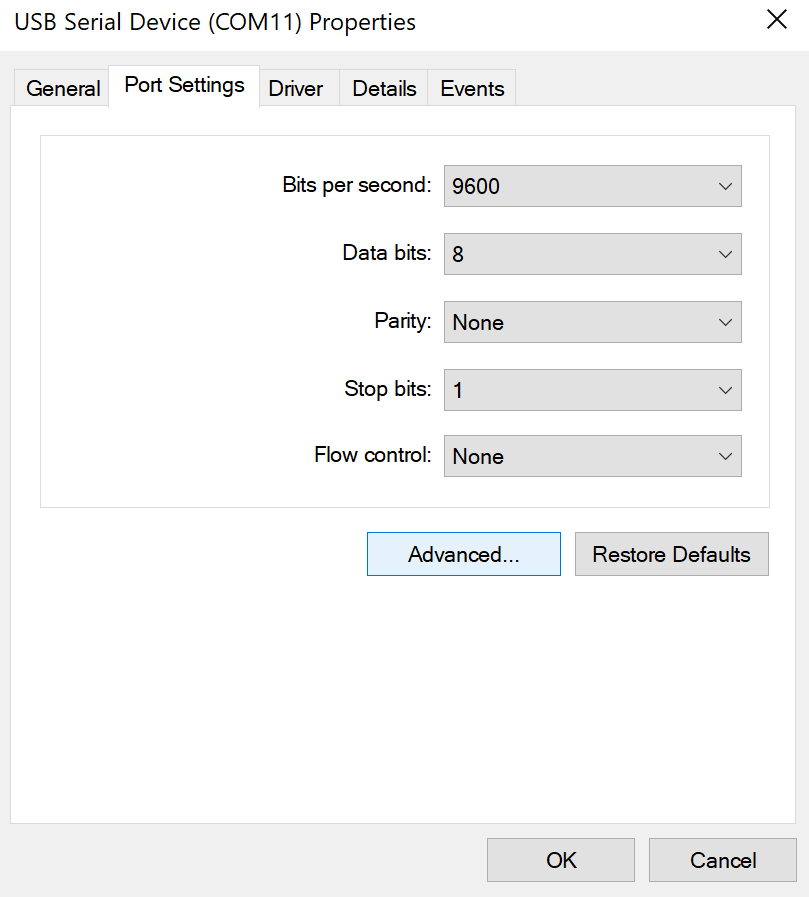 Change the COM port number to another available COM port number.